ALEX YELLOWLEES HOT CLUB JAZZ QUARTET
To book Alex Yellowlees Hot Club Jazz Quartet to appear at your event contact ...

e: John Barrow
m: +44(0)7968 13 17 37
Now booking dates for Alex Yellowlees Hot Club Jazz Quartet throughout 2022 and onwards throughout 2023.
Available for jazz clubs, concerts and festivals UK-wide and abroad/world-wide.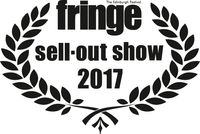 The band plays a live show every year at the Acoustic Music Centre during the Edinburgh Festival Fringe. In August 2017 and 2018 the show was a sell-out for which they received a much-sought after sell-out laurel (pictured) from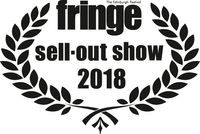 the Fringe organisation representing ticket sales of 95%-plus.
---
DOWNLOADABLE HI-RES IMAGES
---
ALEX YELLOWLEES
HOT CLUB JAZZ QUARTET
SCOTTISH 'FIDDLER' Alex Yellowlees has been called a modern day 'Stephane Grappelli'.
Alex's musical journey has taken him from playing classical music to folk and country music finally arriving at his happiest destination of all– performing swing jazz!
Says Alex, "Making music has been one of the great joys and journeys of my life; from classical to Celtic to bluegrass and finally into the world of jazz and specifically the gypsy jazz guitar of Django Rheinhart and the electric violin sound of the great French jazz violinist Stephane Grappelli.  I have loved the sound of jazz violin, gypsy jazz guitars and double bass since my father took me to a concert of Stephane Grappelli when I was 12 years old and my journey began. Combine lovely melodies with improvisational opportunities and I am in heaven!"
Audiences can now hear and share in the sonic marvel that is at the very core of the Alex Yellowlees band. While he draws on his extensive experience of Celtic music along with blues and jazz, Alex performs with three of Scotland's premier jazz musicians, first class all: virtuoso guitarists Ged Brockie and Mike Nisbet and the amazing double bassist Kenny Ellis. All three have performed with many of the jazz greats when they are on tour in Scotland and abroad.
From the music of Cole Porter, Duke Ellington and Django Reinhardt through to the modern standards of Stevie Wonder this wonderful band creates a beautiful mellow sound that is truly a joy to listen to. The quartet performs exciting, intoxicating and truly inspirational swing jazz, laced with Latin rhythms and spiced with some Celtic gypsy flair!
WHAT THEY SAID ...
They are not to be missed! Edinburgh Festival Fringe
Simply outstanding jazz musicianship Turin International Jazz Festival
He is little short of masterful - his tone and phrasing are out of the top drawer The Scotsman

This group wowed the crowd with the dazzling virtuosity of their playing Shetland Festival

Expect world class for that is what you will get! Northern Italy Jazz Festival
The most exciting instrumental line-up in years Edinburgh International Jazz Festival