Dates available throughout 2023 and onwards into 2024.
To book Chloe to appear at your event ...
Contact John Barrow or call +44(0)7968 131737
---
MAY 2023
Wed  3   St Andrews, Byre Theatre
Tue  9   Lanark, The Quarter Acoustic Music Club
Fri 12   Bath, Assembly Rooms (Party In The City)
JULY 2023
Thu 13-Sun 16   Tintern (WALES) Folk On The Lawn
Fri 28   Cambridge (tbc)
Sat 29   Benbecula, Eilean Dorcha Festival
AUGUST 2023
Fri 18 and Sat 19   Edinburgh, Acoustic Music Centre (Festival Fringe)
SEPTEMBER 2023
UK TOUR … with Desirée' Saarela-Portin from Finland
Sat 16 to Sun 24 (inc)
OCTOBER 2023
Fri  6    Hartlepool Folk Festival

NOVEMBER 2023
FINLAND TOUR … with Desirée' Saarela-Portin
Fri 10 to Sun 19 (inc)
culminating in the Folkelarm Conference (Thu 16 to Sun 19)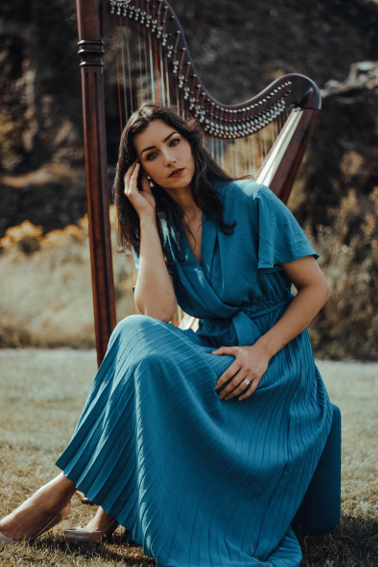 Chloe Matharu is a Scottish-Indian singer, songwriter and harpist living on the West Coast of Scotland. Many of her songs draw on her experiences as a Navigational Officer in the Merchant Navy, inspired by the natural world of the oceans.
On tour she performs solo with her harp and singing in English, Scots and Welsh. Chloe's music offers "an intriguing insight into a new tradition of maritime folk music with thoughtful song writing embellished by her voice and superb harp playing" (The Herald).
Since October 2021, Chloe has played at the Celtic Connections Glad Cafe (Glasgow), The Green Note (London), Fringe by the Sea (North Berwick), Edinburgh Festival Fringe (Acoustic Music  Centre), Fishguard Folk Festival and Hartlepool Folk Festival to name a few and has just completed her first solo UK tour.
Chloe has opened for Michael Marra, Bert Jansch, Dick Gaughan and Anais Mitchell. She is one of only 16 artists selected globally for the Fatea Showcase and was one of the six Scottish musicians selected for the WOMEX awarded Global Music Match 2022.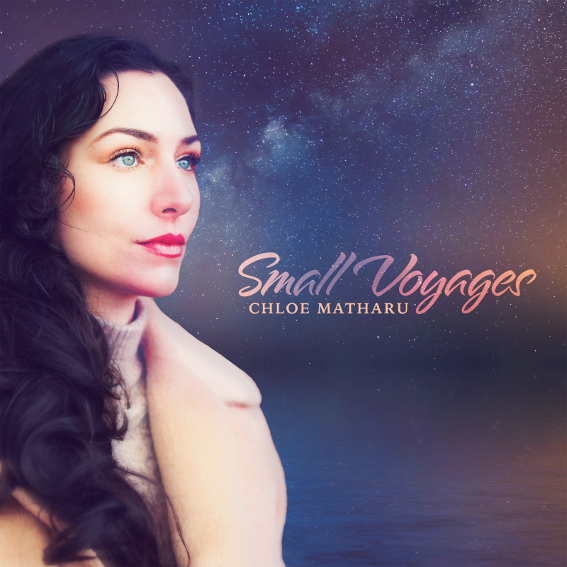 SMALL VOYAGES, Chloe's award winning debut album, was released in October 2022 and features her self-penned songs, harp arrangements and field recordings of the natural environment. The album was selected as Celtic Music Radio's Album of the Year and included in the top 20 of the World Music Charts Europe. At Celtic Connections she was awarded a prestigious and much sought-after "Danny" award in February 2023, meaning she will return to perform there again in January 2024.
"A beautiful dynamic movement that carries the listener along." (Folk Radio UK).
"Voice of milk and honey"  Anais Mitchel
"Voice with the purity of a folk classic" The Herald
"Talented beyond her years" Bella Hardy
---